Resources for Case, Year I, Semester I
From wiki.ucalgary.ca
Click on edit tab above to add material
Back to Doucette Wiki Main page
Inquiry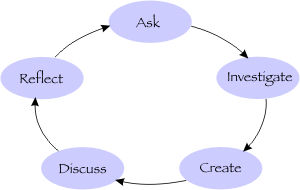 A website devoted to exploring inquiry-based learning].
A series of reflections about inquiry by Dr. David Jardine, on the website of the Galileo Educational Network.
This site from Harvard University' Project Zero provides classroom examples, as well as a clear theoretical rationale for using [inquiry learning.
Child Development
Access (in English or French) to the Final Report of Ontario's Early Years Study which examined the evidence from the neurosciences and developmental psychology about the relationship between early brain and child development and learning.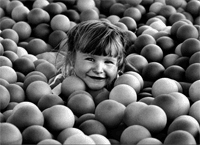 The consequences of the loss of open-ended play.
How current trends in education hurt young children by ignoring developmental stages.
Diversity
The first chapter of "Education Indicators in Canada, 2005" looks at demographic trends in Canadian students, including cultural diversity, family backgrounds and incomes.
Click on 'Demographic Project Underway' for a study and survey that explores current and future demographic trends, as well as policy and planning challenges for federal, provincial and territorial jurisdictions and school boards.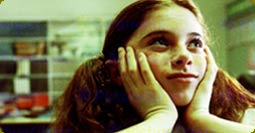 \
Try these online exercises to see what children with attention problems experience as they try to read or listen to directions.
Provides research and snapshots of real-life culturally responsive classroom practices. This is the full-text of a 2005 "hot topic" booklet from the Northwest Regional Educational Laboratory.
The full-text of the report of the Partnership for 21st Century Skills, summarizing the knowledge and skills students will need for this century and how schools have to change to meet these needs.
Theories of Learning
Provides articles about the major educational theorists, analyzing each on the basis of their ideas about learning, knowledge and society.
On-line assessment test of your teaching perspectives by Daniel Pratt and John Collins from the University of British Columbia.
A very readable, and well illustrated summary of current learning theory from the blog 'Creating Passionate Users'.
Conditions for Learning
Self-assessment tools that help you think about issues like the classroom environment, your communication style etc. Provided on the Alberta Teachers' Association website.
Tone of Teaching
This article from the Coalition of Essential Schools website ask the question What makes a school a decent place to be?