"The Requested Page is Forbidden"
From wiki.ucalgary.ca
Group Name
The X-Men
Team Members
Haleigh Petersen - Kyle Mayr - Carson Wong - Gen Li
Project Topic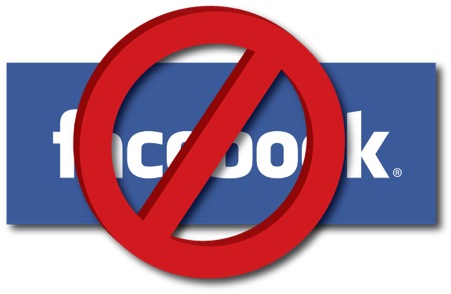 Social networking sites like Facebook have become powerful internet tools in the world today, possessing considerable influence over people and cultures around the world; this reason alone has prompted some governments to ban and impose censors on these sites within their countries.
Argument
The freedom of the internet is something our generation grew up with. We sometimes take for granted the fact that information and international communication is readily available. The World Wide Web offers us sites of our choice at the click of a button. More often than not, in the last four years, people of all ages head to their personal page each day (on facebook or other social networking sites) and link to family, friends, and even strangers around the world. It is fast, fun, cheap and is an easy way to keep in touch with others, meet new people, exchange ideas and more…….. Social networking is here to stay and has become an everyday way of interacting with others and "staying in touch", catching up on news and seeing photos of the action. They are proving to have strong influence on how young people view the world and whether they become actively involved (or not) in their community. In other countries, Facebook has become an outright threat and controversial enough for the government to step in and literally shut down its internet for a few days. How could a website that links friends together be considered a threat to any country? We will discuss this below.
Definition of Social Networking
Social networking is a figure of speech used to describe complex social interactions between people on a small and often massive scale. This structure appears outside of the traditional patterns that society has seen form over thousands of years such as groups that previously bonded by tribes, family, marriage, gender and ethnic origin. Modern day social networks are based on more than just friends and kin; they are complex networks that often share similar visions, values and ideas about society and the world. Presently there are over 120 notable social network service sites world wide and more are being developed each day.
Brief History of Facebook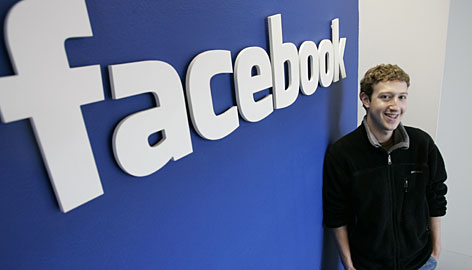 Facebook
just celebrated its fourth birthday; it is the largest of all social networks in the world; perhaps because it is so easy to use; it has over 67 million users outside of the United States and almost 14 million photos are uploaded there every day. On February 04, 2004 Facebook was established by Mark Zuckerberg as a way of networking at Harvard University. Initially it was for university students, then high school and now anyone over 13 years of age can join. Within months Facebook had spread to the Ivy League schools in the United States and was on its way to becoming a household commodity. Fourteen months later Facebook was firmly entrenched in United States, Canada and was moving into the international market.
Facebook and the New Frontier: E-Activism
Electronic Activism (e-activism) is a whole new frontier that is quickly evolving. Gone are the days of activists struggling to "get the word out" using mail outs, phone calls and flyers. Electronic communications are easily adaptable for activist efforts as they can quickly carry clear and concise information through the use of e-activism. The internet is very effective for grass-roots movements, political campaigns, and to mobilize protests. Web sites, newsletters, and PDF files have been used for years as organized forms to unite individuals working to create change. However, in the last two years, Facebook has proven to be even more effective. It has, in some cases, turned simple everyday people into spokemen capable of creating social change: good social change. Facebook is a potential powerful force and has become a tool for global activism because it can create new avenues and reach into the lives of so many. Its power is quite remarkable as it easily enters our every day lives and educates, influences, rallies and ignites ideals.
Michael Feldstein, a frequent speaker on e-learning related topics said on February 7, 2008 "I think these are real signs that the activism is beginning to enter a new era with new rules" See more. Even Stanford University is now offering weekend workshops to help establish and identify ways for people to launch campaigns with this free on-line resource network. They discuss issues like immigrant and labor rights, environmental justice and use sources such as: Independent Media Center, MySpace, YouTube and Facebook.
What makes Facebook so Effective?
Because Facebook is:
a fast, virtually effortless way to spread the word and
it can tell all through the use of words and photos and
it can be used as a professional organizer
it is viewed as a threat in some countries.
Furthermore Facebook:
Is far reaching: People of all ages have Facebook. What started as a network for University kids has spread to individuals of all ages; young and old alike; they all enjoy checking their personal page at least once a day. So word spreads very quickly to an abundance of people and they, in turn, continue to pass it on which continues the momentum. Remember the VT Vigil at UCSB? The shooting happened in the morning and a candlelight vigil was held that very night. Hundreds of people attended with the help of a Facebook group.
Allows its users freedom of speech and expression: The words and photographs on the pages are quite explicit. In many cases, the truth or deceit is evident and incidents which could previously be easily denied are now exposed for the public to see. Freedom of speech is not allowed in all countries in the world.
Facebook and Politics in North America
John Kerry first used Facebook in his 2004 presidential campaign against George W. Bush, and since that time, the number of young voters between the ages of 18-24 has increased from 40% of all eligible voters in 2000, to 49% of all eligible voters in 2004.
Facebook has become a viable tool in the 2008 Presidential Race in the United States. All major candidates in this election have support on Facebook and it has proven to be an effective bridge for the supporter to exchange ideas with their candidates and help them improve their campaigns.
Both Hillary Clinton and Barack Obama are fighting for votes on Facebook. One of Obama's Facebook supporters' group, "One Million Strong for Barack Obama" has over 320,000 members and Hillary Clinton's supporters' group, "One Million Strong for Hillary Clinton," has 25,000 members. Facebook enables political campaigners to reach hard to target young voters between the ages of 18-22.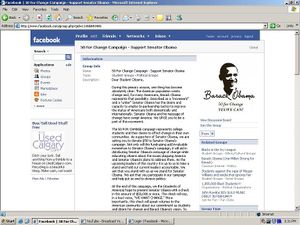 This year alone more than 5.7 million voters under age of 30 have participated in the 2008 primary elections, which is 109% more than previous years. Young voters are typically written off by politician's as " no-shows" however, Obama is reaching them and his victory is Iowa is largely credited to young and "first-time caucusars" who were outreached through Facebook (the young voters turnout there was more than 3 times the amount in the last election).He is definitely the Facebook favorite as hundreds of politically connected networks are rallying for him with names like "Obama is Good!" Another is titled, "America for Barack Obama." Hillary has not been quite so fortunate as she has been the brunt of some groups such as "If Hillary Clinton becomes president, I am starting a new country," and "I'd vote for a trained chimpanzee before Hilary Clinton."
Facebook Concerns in some Countries
Facebook is a particular threat to countries in the world that use censorship to control their people. Repressive regimes want to prevent any form of political commentary and Facebook has the power to create havoc because it brings a cultural awakening to many. Most Middle Eastern and North African countries impose some degree of censorship to "immoral" websites (and Facebook is viewed as a catalyst that is condoneing social and sexual freedom in some religious conservative societies). There are only 4 countries in that region that supposedly do not ban sites or impose filters: Lebanon, Morocco, Jordan and Egypt. As with all technology, total censorship is difficult to enforce, and most countries are struggling to maintain effective ways to repress their public's freedom of speech whether it be by blocking the technology or silencing the "netizens"; presently some degree of control is being maintained by these oppressive regimes.
Lebanon
Despite the fact that Lebanon is viewed as a country where Facebook is allowed, in January 2008, 4 young men in university were jailed for a week after making rude comments about a girl's singing abilities on Facebook. Her father charged them with slander and "violating public morality"; obviously Facebook users do not enjoy the same liberties in that country that we do in North America. Facebook has become a site for political propoganda and bickering as well as religious back stabbing and it's freedom of speech is questionable.
Egypt
Many of the groups in Arab networks are supportive of their governments and, in Egypt, the more popular groups seem to be based on religious values. The "I am Muslim and Proud" group has more than 76,000 members, and in groups such as "the Quran is the most perfect book" and "God willing, gain a million rewards from Allah" members share religious videos, articles and prayers with each other. Discussions on topics range from whether abstinence "is practical in this day and age", to the hijab (the headscarf worn by Muslim women), to how realistic it is to establish a Muslim caliphate. However, there are minorities raising very volatile topics. Traditional beliefs are being challenged and taboos are being spoken of; politically and socially; their existing cultural values are being questioned. The "Single and Looking in Saudi Arabia" group has more than 1,600 members. Several Arab gay and lesbian groups have also risen to advocate rights or just simply create a space for their excluded community.
Countries that Have Taken Definite Action Against Facebook
The following are countries that have blocked or censored Facebook within the years 2007-2008:
United Arab Emirates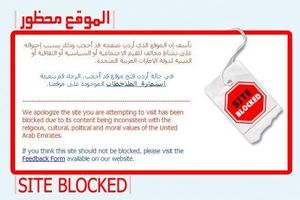 In October 2007, an un-official block appeared for Facebook as users in UAE attempted to access their personal page. The countries largest ISP, Etislat, had posted a message in Arabic explaining the block or a bogus 404 page appeared to users.
Iran
In September 2007, the use of Facebook was officially banned in Iran; coincidentally happening with a formation of a new Facebook group demanding censorship be abolished in that country. Although it is prohibited, many people are still able to access Facebook by using hidden proxy or outside servers.
Syria
In November 2007, Syrian officials banned Facebook. Facebook was essentially banned because it promoted "lies and expressions that run counter to the ethics of speech and annoys others, which make them publicly committed crimes of defamation and [a] violation of public morals".

It is speculated that this is to prevent Israeli penetration into the Syrian social networks. However, individuals with computer savvy can continue to access this forbidden zone, through internet cafes as they simply remove the imposed fire walls to gain entry to Facebook. This does pose a risk to bloggers and advocates for freedom of speech as some have been kidnapped, questioned and held captive for months, as in the case of
Tarek Baiasi
.
Bhutan
Though initially Bhutan did not completely ban the Facebook website they did censor most of it to fit into the UAE standards that were dictated by cultural norms. Later in 2007, after the Facebook banning in Iran, Bhutan followed and it created much controversy within the people.
Burma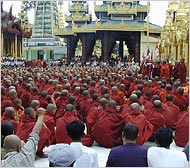 In October 2007, over 300,000 people around the world united to join a Facebook group, called Support the
Monks in Burma
, lending support to the Buddhist Monks marching for freedom against a corrupt regime who took control of Burma in 1962. Initially started by Alex Bookbinder, a teenage backpacker, on Septemebr 19, 2007, in comments he made to his friends on Facebook; this Facebook group had over 1,000 people joining it each hour and planned events simultaeously in 41 cities, in 15 countries and on 5 continents on October 6/07. This day was called Global Day of Action on Burma. Within days, the world was aware of the human rights abuse the citizens of Burma had suffered for so many years. This type of publicity and advocacy was previously unheard of in such a short time frame and in such a silent fashion. The Junta, or military police moved in to shut down the internet within their own country as quickly as they could, however; the news was out and the true power of Facebook was unleashed to the world. The internet was re- established shortly thereafter.
Conclusion
Today we live in a global village; the internet provides us access to information in the outside world and communication is at our fingertips. This technological tool can enable us to think creatively and find solutions to the challenging world we live in. Limited web access limits personal and economic freedoms that potentially could create new ideas, bring expertise and entrepreneurship to underdeveloped areas and with it create new opportunities that could help these people build a better way of life for themselves and their families.
References
[ Carson ]
http://www.oculture.com/2007/09/support_monks_burma_protest_on_facebook.html
http://www.hrw.org/reports/2005/mena1105/5.htm
http://www.losethelabel.org/node/594
http://government.zdnet.com/?p=3591
http://blog.seattlepi.nwsource.com/thebigblog/archives/129064.asp
http://advocacy.globalvoicesonline.org/categories/syria/
http://mashable.com/2007/10/01/facebook-uae/
http://franticindustries.com/2006/12/06/no-youtube-for-iran/
http://sambrook.typepad.com/sacredfacts/2007/12/facebook-poli-1.html
http://www.siliconvalley.com/latestheadlines/ci_7809761
http://www.facebook.com/group.php?gid=11355840405
[Haleigh]
http://mashable.com/2007/03/05/china-livejournal/
http://homepage.mac.com/rmansfield/thislamp/files/page0_blog_entry613_1
http://mashable.com/2007/10/01/facebook-uae/
http://www.facebookobserver.com/facebook-news/breaking-facebook-blocked-in-syria/
http://www.cipe.org/blog/?p=579
http://bloggingbeirut.com/archives/1208-Lebanese-Students-Jailed-for-Facebook-Comments!!!.html
http://advocacy.globalvoicesonline.org/?p=160
http://en.wikipedia.org/wiki/SixDegrees.org
http://www.news.com.au/story/0,23599,22504660-23109,00.html
http://en.wikipedia.org/wiki/Social_networking
http://www.burmacampaign.org.uk/pm/weblog.php?id=P291
[Gen]
http://edition.cnn.com/2007/TECH/05/01/election.facebook/
http://www.usnews.com/articles/news/campaign-2008/2008/03/13/young-voters-could-put-obama-or-clinton-in-the-white-house.html
http://www.thenation.com/blogs/edcut?pid=2947
http://www.hamsaweb.org/crime/4.html
http://www.politico.com/news/stories/0907/5903.html
http://aasa.stanford.edu/conference_schedule.html#e_activism
http://webcommunityforum.com/2007/08/irans-religious-police-worry-that-facebook-could-facilitate-democratic-revolution/
http://www.cbc.ca/technology/story/2006/12/01/censor-tool.html
http://calebwaldorf.net/?q=node/3301
[Kyle ;-D]
http://mashable.com/2007/09/03/facebook-banned-in-iran/
http://committeetoprotectbloggers.org/2007/08/29/facebook-banned-in-iran/
http://www.mideastyouth.com/2007/08/29/facebook-banned-in-iran/
http://www.nytimes.com/2007/09/24/world/asia/24myanmar.html
http://sambrook.typepad.com/sacredfacts/2007/12/facebook-poli-1.html
http://en.wikipedia.org/wiki/Social_network
http://activism.ca/wiki/EActivism
http://partnerships.typepad.com/civic/2004/01/top_10_open_sou.html
http://www.commondreams.org/headlines02/1204-01.html
http://www.mfeldstein.com/facebook-as-a-tool-for-global-activism/