Children's Literature Publishers
From wiki.ucalgary.ca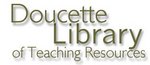 The Children's Literature Web Guide Wiki is a cooperative effort between the Doucette Library of Teaching Resources and David Brown's Children's Literature Web Guide and you. Please feel free to add any quality Children's Literature resources.
Back to Doucette Wiki Main page
---
RandomHouse Children's Books
http://www.randomhouse.com/teachers/
Harper Collins
http://www.harpercollins.com/kids/
Heinemann UK
Houghton Mifflin Books for Children
http://www.houghtonmifflinbooks.com/
Time Warner
http://www.twbookmark.com/children/
Macmillan/McGraw-Hill
North-South Books
Oxford University Press
http://www.oup.com/us/?view=usa
Lobster Press, Ltd.
Pan Asian Publications
Prufrock Press
Puffin Book UK
Scolastic Canada
Simon and Schuster, Inc.