Children's Literature Recommended Book Lists
From wiki.ucalgary.ca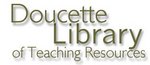 The Children's Literature Web Guide Wiki is a cooperative effort between the Doucette Library of Teaching Resources and David Brown's Children's Literature Web Guide and you. Please feel free to add any quality Children's Literature resources.
Back to Doucette Wiki Main page
---
Recommended Book Lists
Eighteen Highly Recommended Books for Girls
A Sampler from the Ballantine book, Great Books for Girls by Kathleen Odean. Publication date of listed titles ranges from 1955 to 1995. http://www.randomhouse.com/BB/promos/greatbooks/booklist.html
Banned Books
American Library Association
The 100 Most Frequently Challenged Books of 1990–2000 http://www.ala.org/ala/oif/bannedbooksweek/bbwlinks/100mostfrequently.htm
OCLC Online Computer Library Center
OCLC Top 1000 list http://www.oclc.org/research/top1000/banned.htm
Wikipedia Banned books list
http://en.wikipedia.org/wiki/List_of_banned_books
Subject Bibliographies
Rainbow Reading: gay and lesbian characters and themes in children's books.
http://www.armory.com/~web/gaybooks.html
Children's Books about Jewish Religion and Culture (including interfaith stories)
http://deeptht.armory.com/~web/jbooks.html
Annotated Bibliography of Children's Literature focusing on Latino people, history, and culture
http://latino.sscnet.ucla.edu/Latino_Bibliography.html
Popular Paperbacks for Young Adults
Young Adult Library Services Assocition http://www.ala.org/ala/yalsa/booklistsawards/popularpaperback/popularpaperbacks.htm