E1337
From wiki.ucalgary.ca
The Cost of Online Games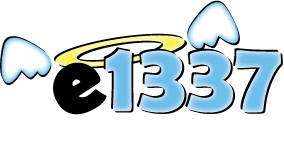 Group Members:
Lauren Facey
Monica Kokoszewski
Diem-Anh Nguyen
Linh Vuu
Technology: Online games
Issue: Online games that provide an incentive for people to buy in-game credits for real life money. We will explore the effects of it on children and adults, the economics behind it, and examine specific examples of games that do this.
What are the social and economic costs of online gaming?
Social Costs:
Time. Online gaming requires the expenditure of countless hours as per their very addicting nature.
Consequences. The social consequences of gaming are very debatable. It raises questions about youth, and how they are affected by gaming in the short and long term. Also, we can explore whether the consequences are positive or negative.
Economic:
Cost. The amount of money spent on gaming. Some of the money spent on gaming include: membership fees, codes, books, merchandise, subscription fees, and expansion packages.
Opportunity costs: what could someone be doing with the money and time they spend on games?
Plan for Project:
Introduce background to gaming industry
Exploration of argument (see above)
The importance and relevance of our topic in society today. Its relationship to computers in our society today.

Websites we plan to research: