T10 GROUP 4
From wiki.ucalgary.ca
Statement: One Click Away From Love
Lets face it; meeting people in bars or any other public venue is not the easiest thing for everybody. Many people are shy and do not have the ability to converse easily with people they are not familiar with. That is why online dating has become so popular over the past few years. The purpose of this Wiki page is to allow people who are interested in online dating to have a better idea of the positive and negative aspects of online dating. Another goal of ours is to create more awareness of the dangers, and also, which websites are the safest.
Introduction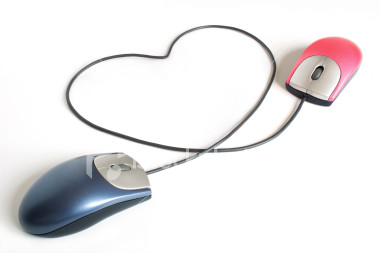 What is Online Dating?
Online dating is a form of dating in which individuals use the Internet to communicate with each other. This is normally done with the purpose of eventually starting a romantic relationship. Individuals will build a profile of themselves that illustrates their interests, goals, hobbies, etc. Most of the online dating websites charge a monthly fee. This normally ranges from $10 to $50 dollars.
Popular Dating Websites
[OkCupid]: This website is different from others for several reasons; first, it's free, which is a big plus. Also, unlike other websites like eHarmony, and Lavalife, OkCupid allows its members to create their own questions in the matchmaking process.
[eHarmony]: When signing up for eHarmony, the website asks the individual an extensive list of questions regarding their beliefs, values, and other things that define you as a person. In order to test your compatibility with another person, eHarmony uses twenty-nine different personality traits. Users of the website can only contact other users that have a high compatibility level with them. eHarmony does all of the matching for you.
[Lavalife]:Has a very large member base suitable for any sexual orientation. Lavalife provides many different features that other's do not, such as video chat, and searching to see who is online in your area, or new profiles in your area.
[Match.com]: Launching in 1995, Match.com has many unique features that others do not. For example; the website has a feature called 'MatchWords'. This is a list of words the user provides to allow other users to search them up by. Another special feature is 'MindFindBlind with Dr.Phil'. This feature helps you prepare for dating, and finding someone that is compatible with you.
A eHarmony Success Story

"I had tried many other dating sites for years without much success. I would spend weeks talking through email and on the phone with my matches, go on a date or two and never hear from them again. I decided as a last attempt I would give eHarmony six months. Luckily for me I only needed about two weeks to find Laura, the woman who would eventually become my fiancé.
From the first time I saw her profile I had a great feeling about Laura. We just seemed to have such similar values and interests. We both love walking around the streets of New York City, exploring different neighborhoods. We are also both very laid back and really enjoy just curling up with a good DVD. After only a few dates I knew this was the woman for me. In the nine months Laura and I dated before I proposed we had overcome many obstacles. First I was diagnosed with Multiple Sclerosis. I thought Laura might leave me, but instead she has stuck by me and has been there for me at every turn. I grew to love her even more due to her empathy and compassion. Then It was my turn to stick by her as she found out she has thyroid cancer. I have stood with her as she has undergone surgery and treatments. Luckily we are both doing well now and are ready to spend the rest of our lives with each other. We have eHarmony to thank for bringing us together. Please feature this email to show others that love can conquer all."
A Not So Successful Story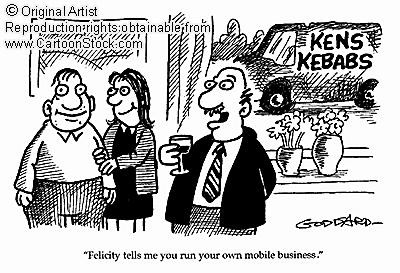 "I met this girl through a popular online dating website. Everything about her profile seemed generally fine, and the head shot picture that was attached to her profile was attractive. So after some online and phone conversations, I decided to ask her out. Keeping things pretty casual and low-key, I decided to take her bowling.
When I first laid eyes on my date, my breath was taken away, not because of her beautiful features but because of all the things that she failed to mention about herself. Her outfit was something out of Valley Girls, circa 1980, with tight pants that strangled, not generously hugged, her rather large rear end. And if I wasn't shocked enough by her tacky appearance, her language shocked me even more. I felt like I was on a date with a foul- mouthed sailor, not a person that claimed to be a woman.
However, despite her looks and vulgarity, I trudged along with the date. I even decided to make things interesting by making a bet with her over a frame of bowling. The bet --- loser buys the winner a prize. The prize would be an order of cheese fries. Now before the bet, the girl showed little to no interest in the sport, but now with the new stakes on the line, she couldn't have been more excited. She ended up winning the game and the cheese fries.
After the cheese fries were ordered and delivered, the woman took it upon herself to dig in, literally. Her face and fingers were covered in the nacho goo of the fries. When it was her turn to bowl she would lick cheese off of her fingers and then stick them in the holes of the bowling ball. She ended up devouring all but three fries. Then, with her orange covered mouth she asked if I wanted the remaining fries. Of course not! She had pieces of fry shooting from her mouth. I had to dodge the shards like I was in The Matrix. Any chances that this woman would be a turn on to me were turned off. I will never date her again."
The Dangers of Online Dating and
Fraud
Many con artists often referred to as 'Sweetheart Swindlers' in the online dating world, begin their scam by developing a relationship with the victim. In order to develop a close relationship, the perpetrator will mostly likely pursue the victim for a relatively long time. Some tricks the perpetrator will use to develop a sense of trust are: almost immediately say 'I love you', or they will claim to be a person of importance, or post an attractive picture of themselves on their profile. After developing a trusting and close relationship with the victim, the perpetrator will eventually ask for money. Some common reasons for requesting for money are; they need help with a business deal, parents operation in the hospital, or money to buy a plane ticket to visit them.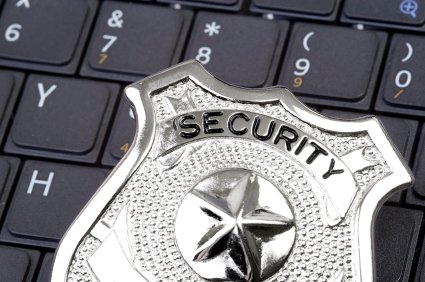 Identity Theft
Having your personal information displayed on an online dating website allows a hacker to potentially hack into your computer and steal your identity. The hacker can steal your credit card number, or use your identity to commit other crimes.
Privacy and Security
Online dating websites acquire a lot of personal information, such as your full name, e-mail address, and sometimes your IP addresses. Also, often in order to recognize you, and your activity, the website will employ the use of cookies and web beacons. This is dangerous because this allows other users or even non-users to view your personal information.
Stalking
Another danger of acquiring too much personal information online is cyber-stalking or just stalking itself. A person can use this information and potentially harass and/or injure someone.
Preventions
Here are some key things an individual should do to prevent any of the above events from occurring:
-Use a legitimate online dating website
-Do not use your full name as your user name. Another important detail with user names is to refrain from using provocative names like "Hottie101", because it may attract the wrong kind of people.
-Do not give out personal details such as your address and phone number.
-If you really start to like someone, demand to see several recent photos.
-The most important thing is to just use common sense and trust your instincts.
Emotional Attachments to Online Dating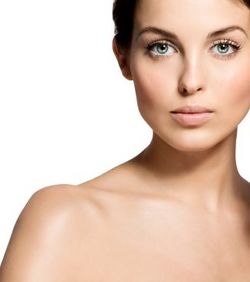 Positive Aspects
Despite what many people would think, there are many positive aspects to online dating. Online dating provides a refuge for people with low self-esteem. In the online dating world, these people are able to socialize freely and be themselves. Unlike in the real world, where they are too shy to converse with anybody. Online dating creates an environment where individuals do not have to feel self-conscious of their actions or of their appearance. All in all the online dating world can help increase a persons self-esteem. In turn, an increase in confidence and self-esteem allows an individual to reveal different or hidden sides of their personality, and freely share intimate secretes and emotions. The positive emotional attachments provided by the experience of online dating can allow the user to come out of their comfort zone and experience emotions and events that were unknown to them in the real world.
Negative Aspects
One major negative aspect to online dating is the fact that it increases the chance for individuals to lie or hide specific information about them. Approximately 50% of web users admit to lying about their personal or physical characteristics online. Lying is common in the real world, but the chances of lying seem to increase in the virtual world. This creates a false relation between the real and virtual world, where individual may take lies or false assumption from the virtual world and transfer/express it into the real world. This idea is called "The Mirror Affect". If individuals find themselves trapped in "The Mirror Affect", they most often then not, will be disillusioned by the virtual world. This can cause the individual to become so immersed in these created 'realities' that the real world becomes less real to them. This causes problems for both users in an online relationship. One user suffers from the "The Mirror Affect", and the other falls into a relationship with a virtual, fake, non-existent person, which creates disappointment for both individuals. More often then not, this leads to a failed relationship.
Ways To Enhance Your Success With Online Dating
Post A Photo: There are a lot of people that won't consider dating someone without photo. Therefore, posting a photo is the fastest way to show off your look and personalities as well as getting responses quickly. Also be sure your photo is up to date, because you do not want to date a person that is attracted to the younger or slimmer version of you. You want them to be attracted to your current self.
Do not share a lot of personal information: Be safe and smart, meet in a public place and remember to tell your family where you are going and take your own car. Do not share extremely personal information such as your first name, last name, address or home phone number because with these pieces of information, a predator can easily find out where you live or compromise your identity. Also, it is not a good idea to post images of your children on your profile because it could drive users away, or even worse, put your children in danger. You can show them photos of your children when you are more comfortable with that particular individual.
Do not expect to find someone with the exact same values, interests and likes as yourself: It is great if you find someone that has similar interests but wouldn't it so boring to date a person who has exact personalities as you do? It shouldn't be an requirement to look for someone who loves all the same things as you, or shares the same beliefs and values. The most important thing is to be willing to share your hobbies, and also be open to theirs.
Do not lie: If you expect your date to be honest with you then you should do the same thing because this won't allow you to find the perfect person that you are looking for. It's fine if you don't want to reveal everything about yourself at the moment, but never lie about things.
Never cancel your first date:If you make a date and then break it, your date is inclined to believe that something better came along or that you just weren't interested. Most people won't give you a second chance, they'll move on because they think you are no longer interested in them.
Conclusion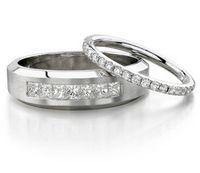 Over the years, online dating has become more and more popular. Society has come to accept this form of dating more openly. Majority of people that try online dating are in search of a long-term relationship. Very few are in it to flirt, or to find a sexual partner. According to a 2004 study done by CBC, the average monthly visitors popular online dating websites get is 40 million in the United States, and 7 million in Canada.
In 2003, U.S. consumers spent 214 million on online dating websites. This number is up 75% from the previous year. Perhaps 10 years from now, meeting people in bars will be a thing of the past, and people can meet their future spouse via the internet, in their pajamas. Overall, if you have the right intentions, and you take the correct precautions, online dating can be a safe and fun way to meet new people.
References
1)http://www.senior-dating-site-review.com/online-dating-safety.html
2)http://www.cbc.ca/consumers/market/files/services/onlinedating/facts.html
3)http://dating.about.com/od/sitereviews/tp/OnlineSites.htm
4)http://wiki.media-culture.org.au/index.php/Online_Dating
5)http://advice.eharmony.ca/article/an-eharmony-success-story-matt-and-laura.html
6)http://www.cartoonstock.com/search.asp?Boolean=Or&Category=Not+Selected&Artist=Not+Selected&x=a&keyword=online+dating
7)http://news.bbc.co.uk/1/hi/technology/7651293.stm
8)http://www.webcontent.com/articles/153/1/Online-Dating-Statistics/Page1.html
Group
Ngan Loi, Hafiz Sorathia, Natasha Hoa