T13 GROUP2
From wiki.ucalgary.ca
General Information
The following is a general overview of the group project assigned for CPSC 203, T13 - Fatemeh Farbab.
Group Members
Takeshwar Rai
Brett Payne
Cindy Wong
Jessie Gwynne
Michelle Mah
Project Statement
We are focusing on Kijiji: "Canada's #1 Free Online Classified Site"
Argument:
Kijiji offers many users the option of convenience by being accessible 24/7, and having a large variety of products at hand for comparison-shopping. On the flip side, there are also many security issues and risks associated with buying online, and users need to exercise caution when making purchases. We believe that the benefits Kijiji has to offer far outweigh the costs, and that shopping on Kijiji is definitely a viable option.
Issue:
Our goal is to examine the safety and security issues concerning buying/selling/networking with others such as fraud, scams, and other illegal activity, as ads are not reviewed before they are posted. Since online shopping is becoming more and more popular, the evaluation of Kijiji is appropriate.
What is Kijiji?

Online shopping has become increasingly popular over the past few years as technology advances. From eBay to local classified advertisements, the use of online classifieds has led to convenient shopping. Kijiji is a group of free classifieds based on localities that is accessible in over 60 cities in Canada and throughout the world.
Statistics Canada has conducted research and found that Canadians combined have purchased over $7.9 billion in products and services online. They have also found that among Canadians, Albertans and British Columbians were the biggest online spenders in 2005. Kijiji offers the convenience of browsing through online advertisements posted by sellers. With increasing usage of classified websites including Kijiji, online shopping in general is becoming more popular.

The following Youtube video gives a brief overview and additional information regarding Kijiji: Youtube Link: http://www.youtube.com/watch?v=0id9cQ3v768
History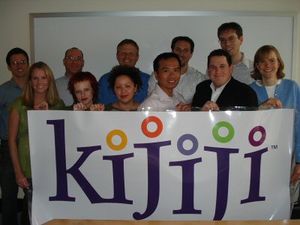 The word "kijiji" (pronounced key-gee-gee) originiated from the Swahili word, "village". The creators of Kijiji felt that the word "village" embodies the purpose and goal of their website. The staff felt that producing Kijiji would allow for users around the world to buy and sell locally, creating the sense of a community on the Internet. Through the convenience of technology today, kijiji.ca is a website that allows for free local classifieds. The website has expanded worldwide and is accessible to over 1200 cities in numerous countries including Japan, India, China, the United States, and was also launched in Canada in February of 2005. Kijiji is comprised of a group of community classified websites that are free. Users are allowed to post and view Ads without a charge with the choice of being charged a fee for the exchange of having their Ad featured.

Kijiji is continually expanding and over the years, has become Canada's #1 online classifieds company. From classifieds ranging from cars, pets and even posts offering services and personal advertisements. In addition, events may be posted up on the website which allows users to browse for any upcoming auctions or other local gatherings. Kijiji is an all-around classifieds wesbite that goes beyond just online shopping but offers many conveniences and services compiled on one site.
Website Statistics
Since Kijiji has grown to become Canada's number one online classifieds, statistics have shown an increase in the number of users over the years.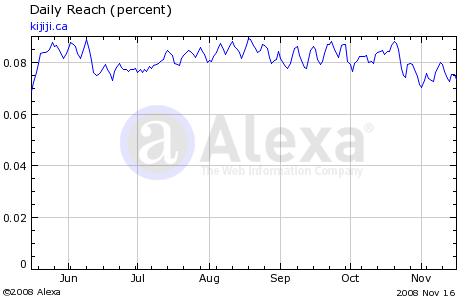 To date the website has had 2,498,025 unique visitors
There has been a 66.8% increase of website activity in October 2008 in comparison to October 2007
Data Source [Usage Statistics]
Advantages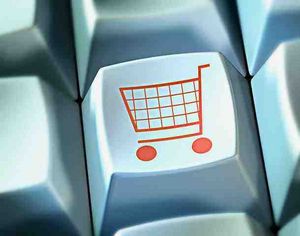 There are many reasons to shop on kijiji, other than the obvious fact that it is free, both for the sellers and the buyers. A recent survey showed that consumers prefer to do their shopping online for a number of reasons.
To begin, online shopping is available 24 hours a day. This means no rushing to the store during lunch breaks, or during the gap between commuting home from work to make dinner, and it can even be done during those sleepless nights. People also reported to prefer shopping online because it is such a big a time saver. Comparison-shopping on just about anything from cars to pets, to computers and tutoring services can be done in the convenience of your own home with just the click of a mouse. By not having to shuttle back and forth between stores to compare products and prices, this saves many consumers time, gas, and of course money. Another major perk is avoiding crowds, especially around the holiday season, and lastly, items advertised online are sure to be in stock.
Due to the fact that kijiji is a localized network, users have the option of meeting up in person to handle exchanges and transactions. This avoids shipping costs and exchange rates normally associated with shopping online. Handling exchanges in person my also minimize instances of fraud. To prevent the occurrence of spam on Kijiji, users are only allowed to post 25 advertisements per day. However, if a user would like to post more than 25 advertisements per day than a form must be filled out online that would contact the administrators of the website
Kijiji also provides as excellent selection of a variety of products as well as services. Several categories that exist are jobs, pets, services, housing, cars and vehicles events and community. Within the housing categoy, people not only have to option to look for places to rent or buy, but can also request roommates, or even post a request for somewhere to live.To assist users in selling their products, they are allowed to post pictures of the specific product they are selling.
Paper vs. Online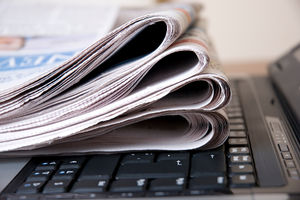 Because of the increase of techology in society today, many have resorted to online shopping. As a result, classified adveristements have become increasing in usage. Not only do online classifieds offer versatitlity and convienence, they are often cheaper or even free, like kijiji.ca, which attracts more users whereas newspaper advertisements require fees due to printing costs. Due to limited space availability in magazines or newspapers, time limits are often placed on classifieds advertised. In contrast, online advertising is almost free from time constraints due to the availability of space. The seller also has control over their advertisement content with simply a few clicks of the mouse.
As mentioned above, online advertisements and shopping is accessible virtually 24 hours a day, 7 days a week. While newspapers and magazines are typically limited to local classification, online classifieds are accessible worldwide. In this case, Kijiji offers services throughout the world but have specific websites that are targetted towards certain localities to allow for easier transactions. Another advantage of online advertising and shopping is the "search" engine that is offered on most classified websites. With the use of this, shoppers can quickly and easily search for items they are looking for without having to go through the hassle of flipping and scanning each page in the classifieds section of the newspaper per say.
Disadvantages of Kijiji
Through the use of kijiji.ca, many user issues and concerns are raised.
Some problems raised include the lack of personal interaction between Kijiji administrators and the users of the website, false advertising and delivery concerns. Most importantly, security and fraud issues are raised. This is mainly because Kijiji is a free online classifieds site, which generally results in fewer of website moderators and administrators as compared to websites that require a fee to be paid. In addition, advertisements are not reviewed before they are posted online, hence false advertising and fraud items could potentially be present.
Lack of personal interaction
Since Kijiji is used by a vast population, it becomes difficult for Kijiji administrators to communicate with users in person. The lack of personal interaction may diminish the sense of community between admins and users, though buyers and sellers are generally well connected. Since Kijiji was aiming for a community atmosphere, the lack of personal interaction may slightly defeat the purpose. As it becomes difficult for users to contact Kijiji administrators and moderators, reliability of the website decreases. Although Kijiji is still favorable to many users, the website becomes more distant from the buyer and sellers due to the lack of communication.
False advertising
Products and services listed on classified advertisements may sometimes be posted by fraudsters. As a result, false advertising mamy occur at times. Products may be falsely promoted to attract buyers but in reality are only fraud. This not only wastes buyers time but also decreases the reliability value of the website. False advertising may occur frequently since Kijiji does not monitor or review the posts before they are listed. Many buyers as well as sellers may feel insecure when using this online website as a result of the lack of Kijiji security staff.
Delivery issues
Since Kijiji's classifieds are technically run by the buyers and sellers, delivery issues may sometimes arise. Although Kijiji recommends that the buyer and seller meet in person to do their transactions to minimize fraud or security issues, some users may choose to send money or products via mail. This may be due to convenience issues. However, because of this, many issues may arise such as products may not actually be delivered or false advertising could occur as well. Products received by the buyer may not be what they expected. Because it is difficult for Kijiji to monitor every transaction, delivery issues become the responsibility of the buyer and sellers.
Security Issues
Technology today has enabled many users to scam websites such as kijiji.ca. Especially through websites that provide classified advertisements, security concerns and issues have been raised. Kijiji provides a list of safety tips on their site to help users better protect their usage of their website. Several other security issues include identity theft, stealing personal and bank information, as well as password theft.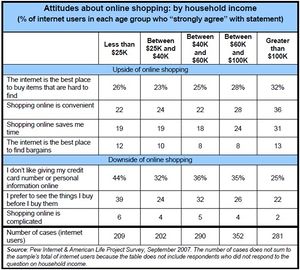 According to an Internet survey conducted by Pew Internet Project, 78% of American online shoppers agreed that it was convenient while 68% believed online shopping saves time. However, 75% of those who took the survey also agreed that they dislike the method of having to send personal and credit card information over the Internet [PEW Internet & American Life Project].
Studies done by Google have been done recently and have found that security threats of online advertisements are increasing. Since most advertisements on the Internet today are posted through advertising websites, it was found that "a Web page is only as secure as its weakest component" [Claburn, 2008]. These third-party advertising websites could potentially lead to Ad syndication which results in the leaking of personal information to other parties in the same network. It has also been found that approximately 2% of harmful websites were sending malicious software to users through advertising.
Fraud Issues
In addition to general technological and security issues, fraud often occurs on Kijiji which poses a major threat to users. Types of fraud include brand name spoofing, overpayment or even fake "escrow sites". Due to fraud increases over the years, online sales have decreased. In 2002, research showed that the internet is one of the most common shopping methods. [BBC News]
Brand name spoofing, also known as phishing, occurs when e-mails are sent out to Kijiji users offering online payment systems. In this case, the scammers attempt to acquire money from users by requesting that they send money via Kijiji or asking for personal and banking information. Fraudsters claim the e-mails are sent by Kijiji and offer buyer protection.
Overpayment is another issue concerning fraud that Kijiji faces. In this case, the buyer or the seller will send users cheques that ask for money to be sent back to them. This method of payment usually results in the loss of money or the cheque may bounce back. Fees such as brokerage or import duties are sometimes claimed by the seller as well, which asks the buyer to pay fees which are, in reality, unnecessary.
The use of fake escrow sites causes buyers to also lose money as the seller suggests that the transaction be done through an escrow service". These websites are often fake and created by fraudsters. Other types of fraud include e-mails being sent to the users claiming that Kijiji is in need of funds in order to keep their website up and running. These types of scams are known as "419 scams" as fraudsters pose as the company in hopes of trying to get users to give out personal information or send money.
Solutions
Kijiji gives users advice to prevent fraud and scams from occuring. Since Kijiji is an online local classifieds website, it is recommended that buyers and sellers meet in person to carry through with transactions. This reduces the chances of fraud and negative security issues. Kijiji also warns users of payment methods and provides buyers and sellers with a list of safety precautions regarding online fraud. Because password theft could also occur, Kijiji asks that users do not give their password out to anyone. Generally speaking, using common sense would help to decrease fraud cases.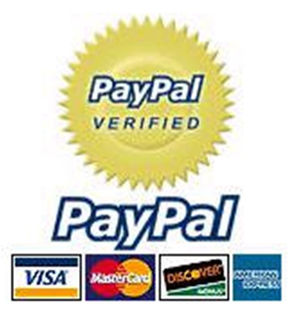 Verification offices
Due to the increasing use of online shopping and false advertising, verification offices are put to use. These offices inspect products to ensure quality and reduce fake advertising. This also decreases the amount of fraud and increases user desirability. However, since numerous transactions are being done each day, it becomes difficult for verification offices to review and intervene in each transaction; hence, it is still the users' responsibility to ensure product quality and make sure the sellers are reliable and legit before purchasing any items.
Local events
Through the use of local events, Kijiji administrators get the chance to meet users. This increases interaction between admins and buyers as well as sellers which in turn may increase the use of Kijiji as users trust the website more. Local events also allow for buyers and sellers to meet one another which may help in decreasing fraud and security issues. In addition, a calendar of events is available on the website which allows users to browse for local events and gatherings. Apart from just Kijiji staff and user gatherings, auctions and parties are commonly posted on the website. This allows for interaction between buyers and sellers which in turn may increase the trust between users of Kijiji. In turn, this could potentially increase the traffic on Kijiji as users feel more accustomed to browse through the online classifieds and make purchases accordingly.
Encourage different payment methods
The use of PayPal is available through Kijiji. PayPal is an online payment method in which buyers and sellers can easily and quickly send money to each other via the Internet. This encourages users to pay using alternate methods instead of giving out credit card or personal information or direct deposits. Not only do these alternatives decrease identity theft and security issues, it also provides a more convenient and safer method of payment for buyers and sellers. Many other online classifieds also offer this method of payment. Included in the safety tips listed on Kijiji, is the reminder to users that they should never give out personal or credit card information and additional tips regarding payment methods. With the option of paying via PayPal, users would feel safer in making purchases on Kijiji which in turn may increase the number of users.
Evaluation
Since there are several advantages and disadvantages of Kijiji, we need to evaluate the desirability of this website. Is Kijiji recommended? With the convenience of shopping online, security is generally compromised. In addition because online classifieds shopping and browsing is easier, efficient and allows for a wider variation of products, safety concerns are outweighed. If a user follows the safety tips described on the Kijiji website, the use of this online classifieds site should be virtually desirable.
Convenience vs. Security
With such busy lives, convenience in online browsing of classified advertisements brings ease to many. Online shopping can not only save time but allow for an easier shopping experience. Despite several security issues, Kijiji has already suggested and provided tips online for users. By implementing their safety precautions as well as using common sense, security issues are virtually minimal. As compared to shopping in stores or even browsing through newspaper advertisements, Kijiji is more efficient and available 24/7, making it more desirable. Since convenience is widely favored, the use of Kijiji is suitable in terms of online classifieds.
Diverse selection of products
Online shopping not only allows for better convenience, but a wider variety of products are available. From everyday products to collectibles, to pets and even online dating advertisements, Kijiji offers quick and easy access to online classifieds at any time or day. Rather than being limited to specific items in stores, Kijiji offers many products posted by various users around the world, organized locally, in just the click of a button. In addition, these advertisements do not have a time limit on them, as compared to newspapers which require both a fee and have a time limit. Because Kijiji is online, space is virtually unlimited. This allows classifieds, new or old, to be searched up by users at any time. This increases the diversity of products as the advertisements are not constrained by time either.
Follow safety tips
With convenience in hand, users will also be able to browse and purchase products at ease if they follow the simple saftey tips outlined in the Kijiji website. To ensure that users get the full benefit from the website, administrators of Kijiji advise that all buyers and sellers read over and practice the saftey procedures and hints the website has provided. With saftey and convenience hand in hand, users will find that Kijiji is an effective online classified website.
References
Powerpoint Presentation
Here is our group project which was presented in class on Nov 26th Media:KIJIJI.ppt
TA Comments
Good Job! You will be the first group of my lab presenting your project on Nov 26th, around 4:36pm. [Fatemeh]