T16 Group2
From wiki.ucalgary.ca
Playstation3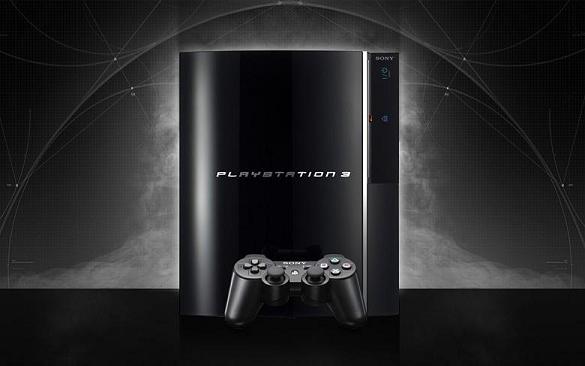 For our group term project we will discuss the superiority of Sony's Playstation3 technology.
Our group consists of Narisa Bhanji, Nicole Frenette and Vishal Saini.
History, interface & usability
In 1994, Sony first released the 32-bit PSX that was one of the first disc reading gaming consoles. Over the past 14 years, many improvements have been made but the interface is the same. With the release of the Playstation2 in March 1999, Sony upped the ante in the gamer world. It was a backwards compatible with all Playsation1 games and used DVDs instead of CDs for game discs. Competing with the Microsofts's XBOX, the PS2 allowed free online gaming and expansion slots for hard drives and networking hubs. Using the same controllers and similar hardware module, the PS2 was very easy to use for anyone of any age. The PS2 and XBOX waged war for many years and during the battle Sony released a hand held device, the Playstation Portable (PSP). It was designed as a music player, movie watcher, internet browser and game player. Microsoft had never come out with such a design and Sony was left competing with Nintendo Gameboys. Sony realized the efficiency of the PSP and translated the design into a console with full HD capabilities and a Blu-ray disc player called the Playstation3. Again keeping in mind backwards compatibility for PSX and PS2 games, exact same controller design and a simple task-choosing menu, the PS3 provides an easy to use module for a very expansive console. With the PS3 Sony added in the Six-Axis tilt recognition system in the controllers to add a new dynamic to gaming. Having the buttons and Six-Axis, the PS3 competed with the Nintendo Wii and allowed better gameplay, pushing the Nintendo Wii out of competing with regular games and now making the Wii more for active, physical or learning games. Many gamers are still feuding whether the XBOX360 or PS3 is the better console but in reality, the Playstaion3 lacks nothing that the Xbox has, except having to pay for online use.
Winning points
-the built in Blu-ray player (cheap and dynamic substitute compared to standalone players
-built in internet browser (check e-mail, youtube, instant message without a computer)
-built in wireless internet, HD and surround outputs (with XBOX you have to buy extra accessories for wireless internet and HD essential outputs)
-the PlaystationStore which allows gamers to download games, demos, themes, movies, trailers and any other accessories to improve their console, something that Microsoft doesn't offer.

Some may argue that having an internet browser puts the console at risk for online attacks and viruses. Truth is, Sony established a very closed and limited internet browser that cannot allow attacks. It all goes through the closed Playsation Network, where you connect on to and portals you to worldwide web, and all downloads and flash media are disabled. Plugging in a USB mouse and keyboard gives you a real life computer feeling and you can browse the internet in the safest way possible. When first released the Playstation3 seemed expensive and unreasonable to the gaming world. 2 years after it has made its impact and is beginning to catch on to the world's eye. Having the full 1080p capabilities and free online gaming is the main selling point and both advantages are starting to become more demanding in today's world.
--VishPS3203 15:32, 20 November 2008 (MST)
Promotions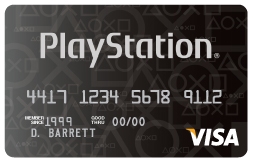 Sony has recently teamed up with VISA to offer a $150 rebate on Playstation3's purchased during the Christmas season. The only thing required for this rebate is signing up for a Playstation Credit Card. This only benefits consumers with good credit, but will generate more revenue for both Sony and VISA. For approval for this car visit www.sony.com/newpscard and either purchase a new Playstation3 online with an instant rebate or you can wait until the card arrives and see the $150 credit on your billing statement after you've purchased a new Playstation3.
References
http://en.wikipedia.org/wiki/PlayStation_3#PlayStation_Network
http://playstation.about.com/od/ps3/a/PS3SpecsDetails_3.htm
http://www.hardcoreware.net/playstation-3-vs-xbox-360-one-year-later
http://blogs.reuters.com/mediafile/2008/11/25/sony-offers-big-ps3-price-cut-if-you-can-get-the-credit/
--VishPS3203 15:32, 20 November 2008 (MST)