T18 Group5
From wiki.ucalgary.ca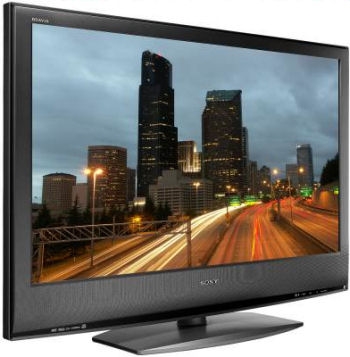 Group Members
Shane Paikin
Matt Strain
Samuel Tsui
Jordan Switzer
Our Purpose & Project Statement
Technology: High-definition, flat-panel television sets
Issue: Which is superior? LCD or Plasma TV's
This page argues that Liquid Crystal Display(LCD) televisions provide the best overall performance and value for average consumers or households.
As a result the industry has continued to grow and advancements in technology have evolved the way in which people view their favourite TV shows and movies. Televisions continue to improve in both design and performance and with more and more households purchasing high definition televisions, we were determined to identify which plat-panel TV's provide the most benefits for consumers. The following report provides many reasons and logical evidence in support of LCD televisions over Plasma TV sets.
The Average Consumer and Household
The following page attempts to provide informative and suggestive opinions for consumers looking to invest in a high definition flat-panel television set. For the purpose of this report, the average household's use of the TV set includes movies, TV shows, video games and connecting computer images.
Industry Overview
In the early 1980s, the industry of LCD had been serving a niche portable-TV market with displays smaller than 3" diagonal. In 1988, I. Washizuka, H. Take, and K. Yano et al. of Sharp developed a TV-type color display as large as 14 inches, which revolutionized the industry. "Managers in the electronics industry now recognized that the LCD would soon replace the standard-at-the-time CRT."
Further steps were taken in later years, for example, "the industry solved the remaining technical problem of narrow viewing angle with an In-Plane Switching (IPS) technology"
One component of the display that significantly affects the picture quality is a backlight. "Yi-Fu Chen, Che-Chin Chen, and Ke-Horng Chen of National Chiao Tung University discuss the improvement of picture quality with using a novel LED backlight system."
Recently, the panel technology is pretty much standardized and the competition on the quality of TV is now focused on how we process the signals coming out of the display panel."
Whether it's flat panel or rear projection, there are a ton of choices on the market for LCD or Liquid Crystal Display televisions. Flat panel displays are by far the most popular LCD television because of their thin, iightweight construction, which is convenient for people who want to use their LCD as a TV and computer monitor. LCDs are also not vulnerable to burn-in, however some LCDs with slow response times can show ghosting effects, while others LCDs can have a screen door effect.
A prototype for a plasma display monitor was "invented in July 1964 at the University of Illinois by professors Donald Bitzer and Gene Slottow, and then graduate student Robert Willson". However, it was not until after the advent of digital and other technologies that successful plasma televisions became possible. They realized that cathode-ray displays had to constantly refresh, which was okay for video and broadcasts but bad for displaying computer graphics.
Plasma is the type of television most associated with high end home electronics. This is mainly because they get a lot of marketing that tells us plasma has the best picture money can buy. All plasma televisions come in a flat panel variety. Most are sized in the 40-49" range. They are competitively priced against LCD flat panel televisions, and feature a stunning picture that puts you in the middle of the action. Plasmas weigh more than LCD's, but nothing additional supports couldn't handle. They are susceptible to burn-in, but despite rumors to the contrary, the gases that power the picture can not be refilled. While they are too young to accurately meaasure, plasma televisions should last anywhere from 10-20 years.
Today the video segment, which includes all televisions controls over 70% of Canada's consumer electronics industry. Most companies will claim to "capture the imagination and enhance people's lives." and create "products that stimulate the sense and refresh the spirit."And while most HDTV sets today are either 720/60p or 1080/60i, there still many options in terms of size and picture quality to choose from.
iSuppli forecasts revenue in the LCD industry to rise 14% this year in the U.S. to reach $82.1 billion, driven by strong TV-replacement demand in the U.S. market. The latest earnings reports from the world's top two LCD makers last week reaffirmed these projections. LG.Philips LCD Co. said its fourth-quarter net profit of 760 billion won was its best quarterly result ever and reversed from a net loss of 174 billion won a year earlier. Samsung said operating profit from its LCD business nearly tripled to 920 billion won from 310 billion won a year earlier.
Samsung expects global demand for large-size LCD panels to rise 20% this year to reach 465 million units.
Industry Leaders
In terms of consumer electronics the following three companies command the electronics ranging from audio, video and telecommunications.
Sony Corporation (Sony) is a global electronics group engaged in the development, design, manufacture, and sale of electronic equipments, instruments, and devices for the consumer and industrial markets. The group has business interests in electronics, video/online games, music, movies and television, robots, internet services/applications, and business solutions. The group operates globally in over 204 counties across Japan, North America, Europe, and Aisan countries.
Toshiba Corporation (Toshiba) manufactures and sells a range of electrical and electronic products. Its product portfolio comprises personal and professional computing systems, telecommunications and medical equipment, industrial machinery, consumer appliances, electronic components, and semiconductors. Its portfolio also includes air traffic control and railway transportation systems. The company operates in Asia, North America, and Europe.
Victor Company of Japan (JVC)
Victor Company of Japan (JVC) is engaged in the research, development, manufacturing and sales of audio, visual, computer-related consumer electronics, professional electronics and software, and media products.

Leaders In LCD Technology
According to Consumer Reports 2008, Sony, Samsung, Panasonic and Toshiba sets have regularly been among the best performers in LCD TV sets. Close behind are LG, Olevia, Philips, and Magnavox. Models from Sharp, a major LCD brand, have varied too much to gernalize about brand performance. Some Sharps have been top-notch, others only middling.
Leaders In Plasma Technology
In plasma TV's, Panasonic, Pioneer, LG and Samsung have most consitently been among the best.
Television Performance & Technology
Sharp: AQUOS
Low-reflection black TFT coating on LCD screens reduce glare from light, providing clear images anywhere in the room.
High contrast ratio results in blacker blacks and whiter whites, making the crisp images.
High resolution full HD increases clarity of pictures.
Quick shoot(QS) technology reduces a ghosting effect of visual lag in motion pictures, producing a clean, clear picture.
A high-performance color system filters the color of an image making it more vibrant.
All-digital I-Chip image prociessing LSI is a chip developed by Sharp that applies:

-Pattern-Matching I/P Conversion
-Advanced Scaling
-Coulor Management RGB Control
Panasonic: Viera
c3 Image Enhanced system that is exclusive to Viera

c3 Color: Advanced 3D color management uses a 3D color matrix to enhance the colors making the image more vibrant through the control of hue, saturation, and brightness.
c3 Clarity: Motion Picture ProTM uses 120Hz to mitigate the problem of motion picture lag. This system creates and places intermediate frames in between two original frames to display fast motion pictures.
c3 Clarity: Intelligent Scene ControllerTM and the Sub-pixel Controller are the two solutions to meet Panasonic's high clarity expectations. The sub-pixel controller reduces the effects of jagged or blurred edges by individually processing each color to create a natural looking image. With in the Intelligent Scene ControllerTM, it uses two key technologies, scene-adaptive backlight control and scene-adaptive contrast gamma correction. Scene-adaptive backlight control dims and brightens the backlight of the LCD to adjust to bright scenes and dark scenes creating a more realistic feel. Scene-adaptive contrast gamma correction increases the number of gradation to enhance contrast in dark and bright scenes for better detail.

A new clear panel to allow the true colors to shine through without a dull effect.
Motion focus technology enhances an object in motion by using the backlight to improve the object's resolution.
IPS Alpha Panel allows 178o of viewing
Sony: BRAVIA
Best Resolution Audio Visual Integrated Architecture
Two versions of BRAVIA Engines (BRAVIA Engine Ex & BRAVIA Engine Pro)

BRAVIA Engine Ex

noise reduction, super enhanced contrast, advance natural color
DRC: Digital Reality Creation divides pixels into four, to increase definition of picture

BRAVIA Engine Pro

includes all features of Engine Ex with advance DRC which enhances Sky HD

MotionFlow +100Hz uses +100 frames per second to reduce ghosting of image across screen
ACE: Advance Contrast Enhancer includes a high dynamic contrast (the difference between black and white)but also enhances the geys in between
Live Color Creation: links color filter, back light, and circuitry to create a more natural image to the human eye. Making the eye see 30% more color.
---
                                     Performance Of LCD TV's Vs. Plasma

When it comes to performance of a television we can compare the two technologies in 4 different areas.
Colour display
Both LCD and Plasma TV's have the ability to display millions of different colours. Plasma technology uses different combinations to red green and blue to produce over 16.777 million different colours. By using electrical pulses to stimulate the various gases contained in the TV Plasma can produce the most accurate colours. LCD produces images by manipulating light waves and subtracting colours from white light. This makes maintaining colour accuracy and vibrancy more difficult.
Screen resolution
The clear winner in this category is LCD which displays far more pixels per square inch than Plasma.
Viewing angle
Plasma TV's have a much wider viewing angle than LCD. The average viewing angle on a Plasma TV is about 160 degrees (so 80 on each side from the middle). LCD's have a viewing angle of about 140 degrees. Anything beyond that and the image will be severely impaired.
Picture quality
Plasma TV's have a higher contrast ratio than most LCD's. This means they can display a wider range of Black to White colours. For images with a lot of different dark and light colours a higher contrast ratio usually means a better picture but most quality LCD models can deliver enough colours to deliver a quality image. Another advantage Plasma TV's have is screen refresh rates. The LCD technology has more trouble than the Plasma when it comes to redrawing fast moving images like sports or intense action scenes. The difference with newer models though is hardly noticeable with the improvement of LCD technology. Therefore LCD and Plasma are both able to display great quality pictures.
Size and Weight
LCD TV's have the advantage in all categories when it comes to size and weight issues. LCD's are thinner (some new Sony prototypes are as thin as 10mm) the KDL-52XBR7. Plasma TV's size are limited by their design but work is being done on that. The average LCD TV is about 2 inches deep while the average Plasma is about 3 or bigger. When it comes to weight again Plasma is much heavier than LCD and usually requires professional installation. This is due to the extra support needed to mount Plasma's on the wall while LCD can be set up my almost anyone.--Mjstrain 22:55, 23 November 2008 (MST)
Costs Involved
The price difference LCD and Plasma becomes a big factor once you go over the 50" size. Plasma used to have a huge advantage over LCD in this category but lately LCD has closed the gap making prices much more competitive. Some sample prices (non sale prices) from Future shop and Best buy look like this. Samsung 1080p 50" Plasma Flat-Panel HDTV 1999.99
Samsung 52" 1080P 120hz Flat-Panel LCD HDTV 2499.99
Sharp Aquos 52" 1080p Flat-Panel LCD HDTV 1699.99
Sharp Aquos 1080p 42" Flat-Panel LCD HDTV 1399.99
Panasonic 42" Flat-Panel Plasma HDTV 1149.99
The difference between a high end 50" Plasma and a high end 52" LCD is $500 while the difference between smaller size TV's is only around $200. Plasma will still get you more screen for your buck but the difference is much less than what it used to be. The issue with producing a large LCD display is making sure that the millions of transistors etched onto the surface of the LCD glass are all fully functional and without defects which is why large LCD screens are more expensive. In this category Plasma has a small advantage when it comes to buying big but for the normal consumer who does not want or is unable to buy a 55" + TV LCD the price will be very similar.
Energy Efficiency
Which Flat screen technology is more energy efficient? In short the answer is LCD displays use less energy than Plasma. Plasma screens are very power hungry and use a lot of energy to light every pixel you see on the screen, even dark ones. LCD on the other hand uses a florescent backlighting to produce images which use far less energy. Many tests have been done comparing many different types of flat screen TV's from numerous brands and the statistics show LCD uses far less power than Plasma. A test done by Cnet produced the following results for power consumption.
Average plasma: 339 watts
Average LCD: 213 watts
However a larger screen will no doubt draw more energy and since Plasma TV's are not produced as small as LCD models Cnet also tested the average power use per square inch to give you an idea of how the different technologies use electricity on a level playing field.
LCD: 0.28 watt per square inch
Plasma: 0.33 watt per square inch
Overall, a 50-inch 1080p plasma TV costs about $125 a year to run, compared with $80 for a 52-inch LCD therefore, plasma still draws more power per square inch than the more efficient LCD. Another advantage that LCD TV's have is the average lifetime. LCD is guaranteed to give you around 60,000 hours of viewing time. Plasma on the other hand used to be only around 20,000 but newer models have increased that lifespan to 50,000 to 60,000 hours of viewing. For the average household a LCD TV will be much better in terms of energy efficiency due to its technology not having to draw huge amounts of power for bright vibrant colours.
Conclusion
LCD sets offer a wider choicer of screen sizes and a larger selection of 1080p models when compared to plasma sets, particularly in smaller sizes. LCD sets are the better choice for daytime viewing because the screens are usually brighter and less reflective than a plasma's. They also use less power. Some models have better viewing angles which was once a traditional weakness of LCD TV's. Although Plasma TV's cost a bit less than LCD TV's of similar sizes, LCD TV's seem to provide more benefits for consumers. However, because each individual consumer is different certain cases may permit one type of TV set over another. You must also consider a number of possibilities including, the size of the room or when the TV is primarily in use during the day. Although LCD and Plasma TV's each have their own advantages and disadvantages, Liquid Crystal Displays(LCD) TV's currently provide the most benefits for consumers. These include, energy-efficiency and cost savings, better viewing angles and initial cost. When determining which technology is right for you, be sure to consider your individual needs and develop an understanding of what your preferences are as a consumer.
References
Shane Paikin
http://ieeexplore.ieee.org.ezproxy.lib.ucalgary.ca/stamp/stamp.jsp?arnumber=04380263
http://web.ebscohost.com.ezproxy.lib.ucalgary.ca/ehost/pdf?vid=5&hid=102&sid=dbff8ca8-eb59-4693-a474-1b0c7dc2a1c7%40sessionmgr107
http://delivery.acm.org.ezproxy.lib.ucalgary.ca/10.1145/1380000/1377583/a4-edsall.pdf?key1=1377583&key2=1217258221&coll=ACM&dl=ACM&CFID=14083211&CFTOKEN=13210110
http://news.sel.sony.com/en/corporate_information/sony_brand
http://news.sel.sony.com/en/corporate_information/company_of_firsts
http://ieeexplore.ieee.org/stamp/stamp.jsp?arnumber=01002521
http://www.sinc.sunysb.edu/Stu/hayyu/CSE%20301%20Midterm%20Paper.htm
http://tv.about.com/od/televisionsets/a/tvtypes.htm
http://proquest.umi.com.ezproxy.lib.ucalgary.ca/pqdweb?index=1&did=1416888891&SrchMode=1&sid=6&Fmt=3&VInst=PROD&VType=PQD&RQT=309&VName=PQD&TS=1228542510&clientId=12303

Matt Strain
http://reviews.ebay.ca/PLASMA-VS-LCD-Flat-Screen-TV-The-eBay-User-apos-s-Guide_W0QQugidZ10000000002570763
http://www.1staudiovisual.co.uk/catalog/lcd-vs-plasma-a-32.html
http://reviews.cnet.com/4520-6475_7-6400401-2.html
http://www.practical-home-theater-guide.com/plasma-vs-lcd.html
Samuel Tsui
http://www.dabs.com/learn-more/electronics/bravia-technology-explained--2932.html
http://www.sharp.ca/whyLCD_new.html
http://www2.panasonic.com/consumer-electronics/learn/televisions/whats-hot-viera-tvs.jsp
http://www.homegoodsonline.ca/index.php?option=com_content&task=view&id=1026&Itemid=2
Jordan Switzer