LearningCommons/PachydermProject
From wiki.ucalgary.ca
Pachyderm 2.0 Project
About this wiki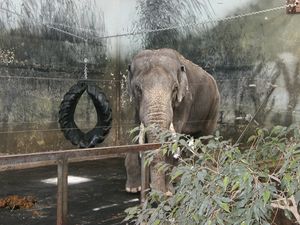 Pages used to document the implementation/development team's work.
Every page is editable (click the "Edit this page" link at the bottom left), and while editing, you can add new pages by simply using MixedCaseTitles (click the ? to go to the new, blank page, just waiting for new content...) - the wiki software will automatically create a new page and link it to the page you're editing. Pretty cool. And be sure to read TextFormattingRules to see what you can enter in quasi-plain-english, and have it automagically transmorgified into semantic HTML. Click the "Edit" link on any page to view the raw source, to see how links and formatting is done on any existing page, or visit the main MediaWiki site at http://en.wikipedia.org/wiki/Wikipedia:How_to_edit_a_page
Check out CommunicationAndCollaboration to see some other collaboration tools that are available.
Pages
Old Stuff